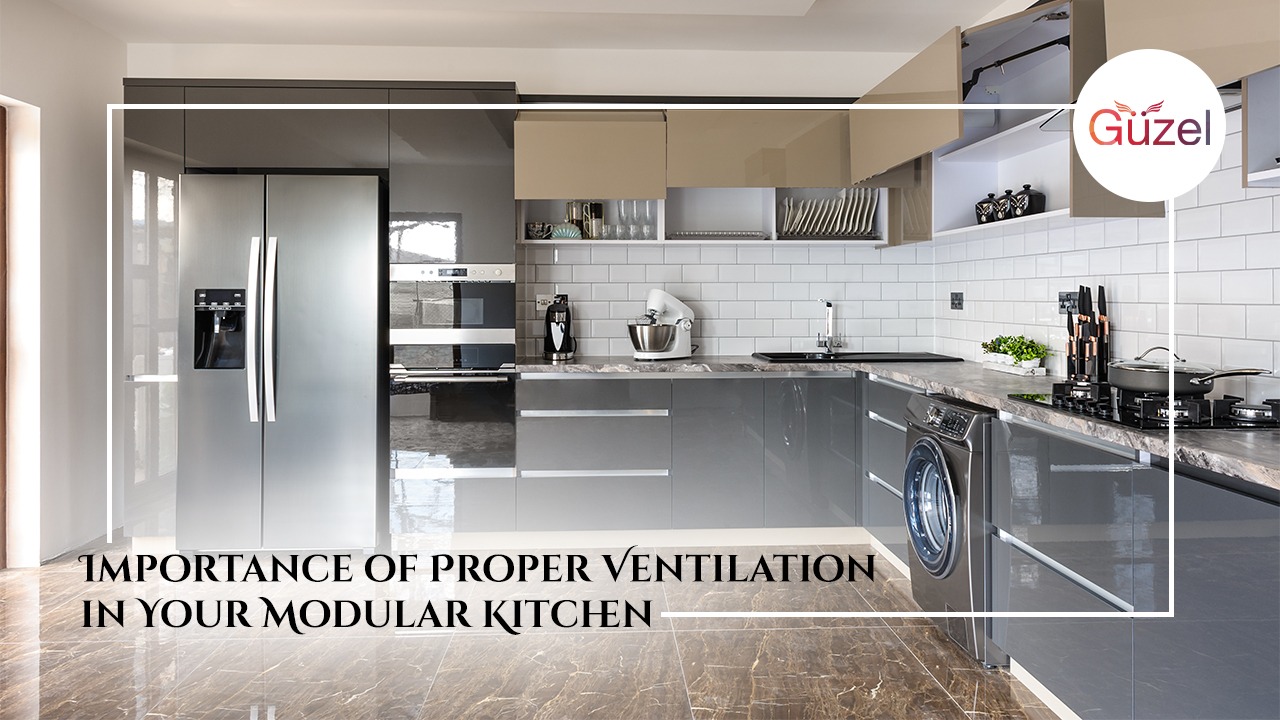 Have you ever observed how the aromas of the previous night's meal seem to remain in your home for several hours, even after clearing the food and cleaning the dishes? If cooking scents endure for extended periods, it may suggest inadequate ventilation in your kitchen or insufficient airflow throughout your residence.
This is where the importance of modular kitchen in Delhi in a modern home arises. It is designed to be efficient, practical, and aesthetically pleasing. However, many homeowners overlook the importance of proper ventilation in their modular kitchen. A well-ventilated kitchen is not only essential for the health of the residents but also for the longevity of the kitchen itself. In this blog post, we will explore the importance of proper ventilation in your modular kitchen and how it can benefit you in the long run.
Firstly, let us understand what we mean by proper ventilation. Ventilation is the process of exchanging the air in a space to remove stale air and pollutants and replace it with fresh air. In a kitchen, ventilation is critical to removing smoke, steam, and cooking odors. Proper ventilation ensures that the air inside your kitchen is clean, fresh, and healthy.
Also Read:-Importance of Ergonomics in Modular Kitchen Designs
Importance of Good Ventilation in Modern Kitchen
Cooking releases a lot of smoke, steam, and grease, which can cause health problems such as respiratory issues, allergies, and headaches. In addition, cooking odors can linger in the air for hours, making the kitchen an unpleasant place to be. Proper ventilation helps to remove these pollutants and prevent them from affecting the health of the residents.
Apart from health benefits, proper ventilation is also essential for the longevity of your modular kitchen. A poorly ventilated kitchen can lead to moisture buildup, which can damage the cabinets, countertops, and other components of your kitchen. Moisture can cause wood to swell and warp, and can also promote the growth of mold and mildew. This can be expensive to repair and may even require replacing parts of your kitchen.
Proper ventilation can also prevent the buildup of heat in your kitchen. Cooking can generate a lot of heat, which can make the kitchen uncomfortable to work in. A well-ventilated kitchen can help to remove this heat, making it more comfortable for you to cook in.
Installing a range hood is a simple and effective way to ensure proper ventilation in your modular kitchen.
Another way to ensure proper ventilation in your modular kitchen is to install windows or vents that allow fresh air to circulate in your kitchen, removing stale air and pollutants.
Undoubtedly, proper ventilation is crucial for a healthy and comfortable luxury kitchen design in Delhi. If you do not have proper ventilation in your modular kitchen, it is time to consider installing a range hood, windows, or vents. A well-ventilated kitchen designed with the latest hardwares from Guzel Concepts won't only be good for your health but also for the health of your kitchen.