How do you visualize your dream home to be, don't you aspire to have all the components of comfort stowed up with the latest designs? Well, transfiguring four walls into a prosperous home can be a bit draining job.

It can also take up a lot of stint and resources to find the trending equipment with the fancy luxurious designs of your choice. Redesigning Kitchen, Wardrobe and Vanity is on top of mind of every forward looking, modern and up class woman who is spending a lot of her personal time in these three places.
But what if we say that you can turn your home into the stunning trance you desired by just visiting one store? Excited! Yes, you are hearing it right, Guzel Concepts have earned the perfection of proposing the trendiest style dolled up with the best equipment that can be customized rendering to their customer's choice.
Gone are the days when the walls or ceilings of your home were merely a structure of concrete. Now we say that you can alter these walls and ceilings and many other elements of your home into art. This art will be conveying the story of your style and choice to everyone. And it is possible when you are assisted by an amazing team of hardworking and creative stylists and designers.
Our Motto
Guzel Concepts aim's to make the concrete jungle that we live in, a better place by tallying the finest dash of innovation and luxury to it. There are multiple services that are been delivered from their platform. It depends completely upon your choice, if you are wanting to add slight twists to your interiors or desire to refurbish their dowdiness, just stop here and take look at what the designers and interior experts at Guzel Concepts have in their ingenious gears.

Your requirements can be escalated as the designers that we have here will shape your choices.  It will leave you with an exposed concrete outside which will be beholding the exceptional and characterized space that is created by rational elegance inside.
Let the work do the talking
We are offering countless home decor ideas and designs along with products since 2014. It is not just the work that we offer that is perfect but the mode of conduct we choose with our customers is also something that makes us trustworthy. Even after our work as an initial service provider ends customers still we take care of the houses that are connected to us.
"I will not deny from the statement that Guzel Concepts has worked as a one-stop solution for all of my interior designing wishes for my house. Being a food enthusiast having a perfect kitchen with every component speaking out my passion for food was nearly impossible to find until I was suggested Guzel Concept by my friend." – Ridhima Sen, Gurgaon.
"It was hectic to look for different products that match our style sense and then to put together the entire idea and form the best wardrobe areas for our home. Me and my husband were looking through different sites and then we came across Guzel where we booked a demo and went through their showroom where different styles with multiple customizable options were displayed. Guzel met the level that we were looking balancing out the sophistication of style offering plenty of space." Mrs. Juhi Chaddha 
The extension of our expertise instigates with wall paneling and continues with wooden experience, flooring, and much more. These services tackle the areas almost all the vital areas within any household such as Modular kitchen, vanity experience, TV unit, Wardrobe, and so on. At Guzel we offer a place that reciprocates the enhanced amount of love, comfort, and style to you in the shape of your home. 
Kitchen, Wardrobe and Vanity are three key areas within home décor and services that we offer to our upclass and design loving audiences:
Luxury Modular Kitchen: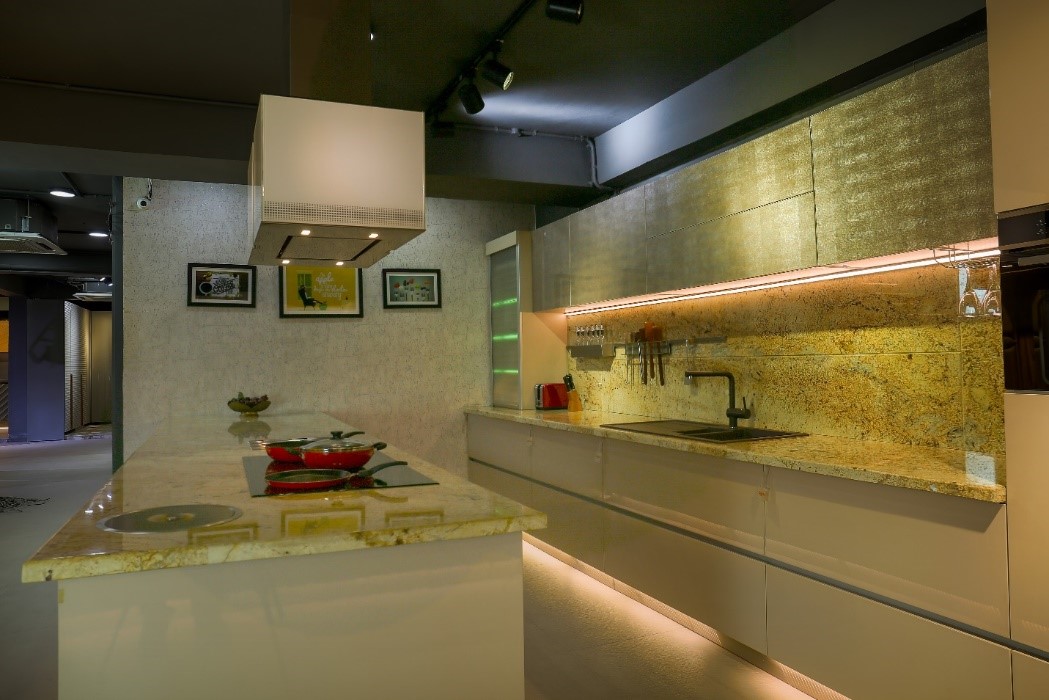 Figure 1: A Modular Kitchen Designed by Guzel Concepts
A modular kitchen ideally suits an elegant look but must offer maximum functionality. Here at Guzel, the customers get the Italian style that pops up the expensive look with a subtle yet classy finishing and has the functional strength like German builds that lasts up to several years without any issues.  
 Wardrobe laced with luxury: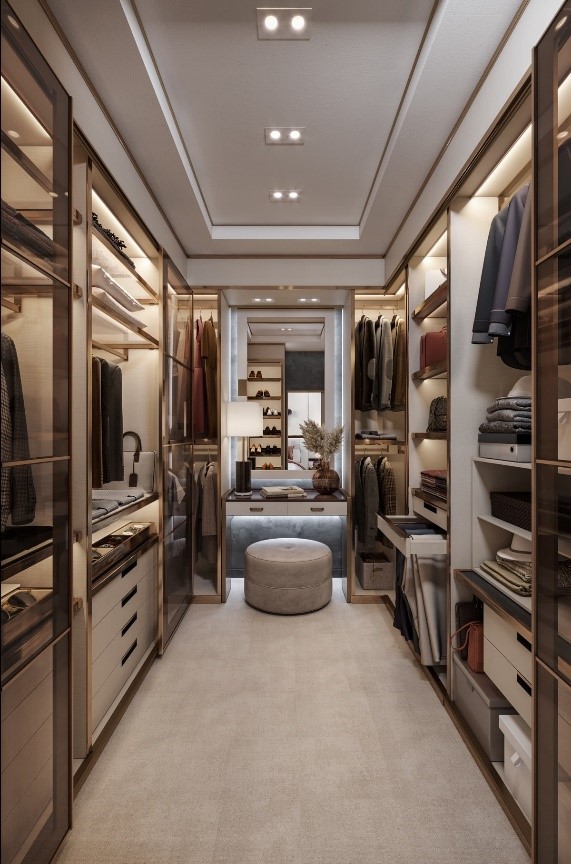 Figure 2: A Smart Spaces based Wardrobe Designed by Guzel Concepts
The urbanization that we are witnessing around us makes our house seem smaller but with the correct resource and approach, you can always influence your wardrobe with your sense of style. At Guzel you get the best space management solution that accompanies your style sense and makes your wardrobe striking.
Stylish Vanity: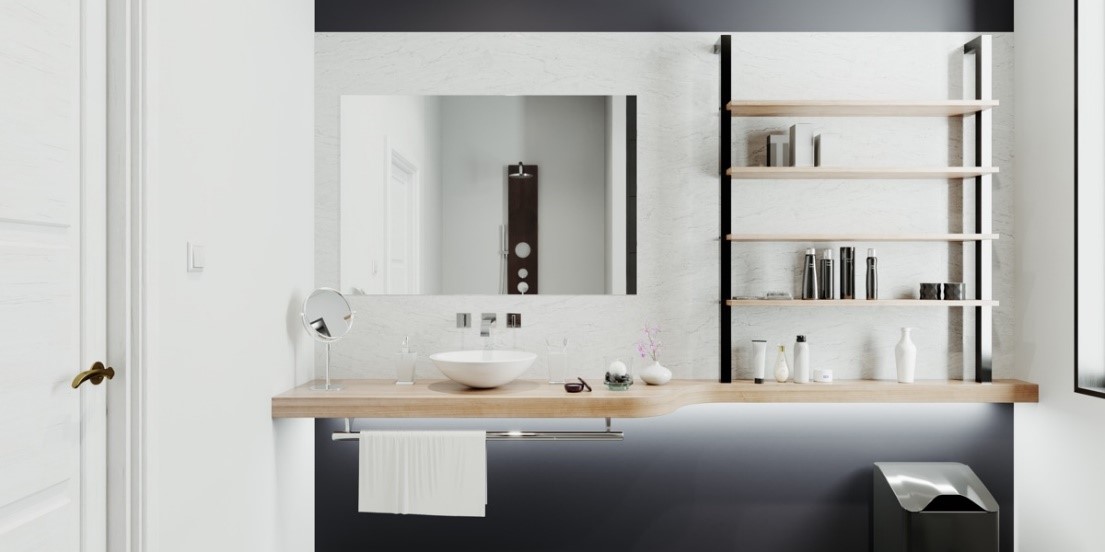 Figure 3: A Stylish Vanity Designed by Guzel Concepts
No doubt that "me" time requires surrounding that are peaceful and tranquil. Now not every time a person can go on vacation to enjoy the same so Guzel Concepts offer you the services to add beauty to your daily routine by providing the best designs for your vanity experience.
We practice what we preach!
"We do not take our jobs as duty, because we understand that people connect their emotions with their home, and so they wish it to be perfect from every corner. Working as per our standard we designers are devoted to understanding the need of the customers and then offer them a better version of the same -says one of the interior designers at Guzel Concept".
It's true that in today's digitalized world it is hard for anyone to believe in the shimmering pictures that websites or media present us with. There are multiples shades or angles of pictures that can please your eyes but cannot meet up to your need in reality. Digitalization and influence of the media and its content cannot be stopped, but the chaos that the pictures not meeting reality can be pacified.
And this is the core reason why at Guzel you get to book the free call with the in-house consultant. You can also book a demo for yourself over any of the services that Guzel caters to. It will be an opportunity where you can witness that what you see is what you receive when you invest your priceless time and trust in the right place. 
Guzel's services for any area in your home always put style and its purpose side by side. Rich textures and colors of the styling features add warmth, depth, and drama to the unadorned life through the stunningly crafted gears around you. There is a millions array of options available with the materials, texture, and colors that entice you to embellish and bung up your space with the design that reveals your style, and with our little push in the right direction, you achieve this milestone for relishing your serene life. 
So if you want to live the life full of style, luxury and comfort and want to redesign your kitchen, wardrobe and vanity experience, do please visit our website www.GuzelConcepts.com or book a free design consultation with our designers by calling us at +91 9870535536.